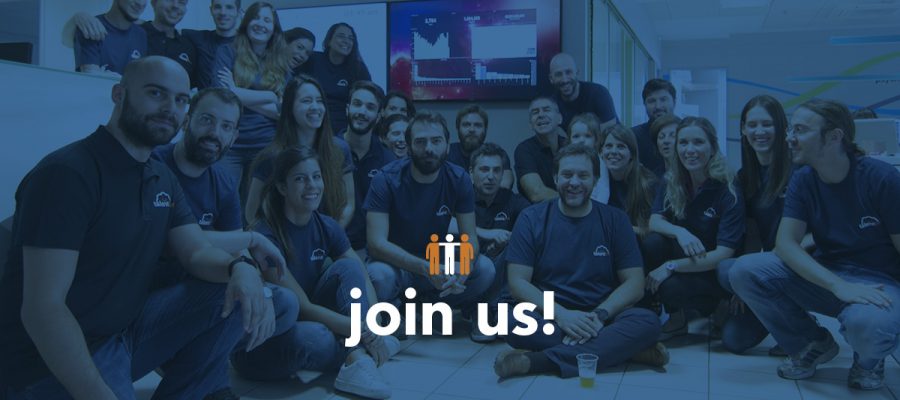 Epignosis is a rapidly growing and profitable technology company with an established line of learning management tools that can cover a variety of customer needs. They are a diverse group of smart, fun and GIF-loving professionals working in offices around the world, including the U.S., the U.K., Greece, and Cyprus. They build training software to help companies of all sizes deliver corporate training easier and at a reasonable price. Their portfolio includes TalentLMS, eFront and TalentCards and they are always on the hunt for new ways to solve online training challenges, while also providing exceptional service along the way. With over 5,500 customers around the world, 3 million users and 75,000 learning portals, they're outpacing incumbents and quickly becoming a loved brand in the eLearning market. TalentLMS more specifically is one of the fastest growing B2B SaaS companies in Athens.
But, opportunity abounds! And they need another Customer Happiness Specialist to join their team.
In this role, you'll essentially be responsible for Epignosis' customers' happiness (No pressure!). You'll be there to help them use their products without frustration and to answer any other questions they may have (The company's been known to share recipes with them). You'll report to a Customer Support & Training Manager and work together to empower customers so that they have no reason to ever leave the company.
Top 5 Responsibilities
Emailing galore. Epignosis gets hundreds and hundreds of emails every single day. So, you'll be spending the best part of your day replying to those inquiries. You'll be working fast but accurately.
Mayor of Asana. Wake up and prioritize. That'll be your mantra. You'll plan out your daily tasks to stay organized as well as direct tasks to the appropriate people i.e. Asana will become your best friend.
Happiness-coordinator. It takes a village to make one customer happy. This means you'll coordinate with other departments to get the information you need. And, you'll energetically follow-up on any unresolved issues that have reached "Escalated" status.
How to-ing. A knowledge base article a day, keeps non-essential queries away. You'll spend part of your week writing new how-to articles for Epignosis' knowledge base as well as updating existing ones. This empowers the customers to use the products on their own and gives the company the time to respond to more complex tickets quicker. You dig this.
Product pro. To offer the kind of support Epignosis is known for, you'll have to know the platforms inside out. So, you'll spend all your down time, and part of your up time, becoming an expert at Epignosis' products. And if you start dreaming about dashboards, branches, course certifications and mass actions, don't worry. It means you're almost there.
Top 5 Qualifications
Fluent in English. You have an excellent command of English, especially written English. You're crystal clear at explaining technical problems. And you don't make mistakes that interfere with the customers' understanding.
Done this before. You've got 2 – 3 years of experience in customer support. Bonus points if it's experience with a software company. You know what it's like to handle customer expectations, solve problems and build positive relationships with a diverse group of people.
Others think "Problem", you think "Solution". You're a natural born problem-solver. (And can show us examples of that). You can spot issues from a mile away, come up with possible solutions, evaluate those solutions and communicate them –all while remaining cool, calm and collected.
Team Customer. You're emotionally intelligent with a passion for delighting customers. Sure, you're friendly, kind and empathetic and you've got all the skills to be good with customers. But you've developed this talent because deep down it thrills you to fix problems for real people. You often go above and beyond to make a customer happy.
Not a nine to fiver. You're at your best with a flexible work schedule and like having the freedom to work from home. With Epignosis, your work hours will vary because they've got customers around the world (in time zones different to Athens!) Some days you'll work from home. Other times, you'll come in late and leave later than the rest of the team. For you, that's bliss.
Become part of Epignosis, a diverse group of smart, fun and GIF-loving professionals working in offices around the world, including the U.S., the U.K., Greece, and Cyprus! Their employees enjoy benefits that make them more productive at work and contribute to their professional development, these include:
Competitive compensation packages
Private health insurance plan
Ticket restaurant benefits
Gorgeous office space
Lots of opportunities for professional and personal development
A vibrant working environment full of creative individuals
..and balance — i.e., they go big AND they go home.
Apply