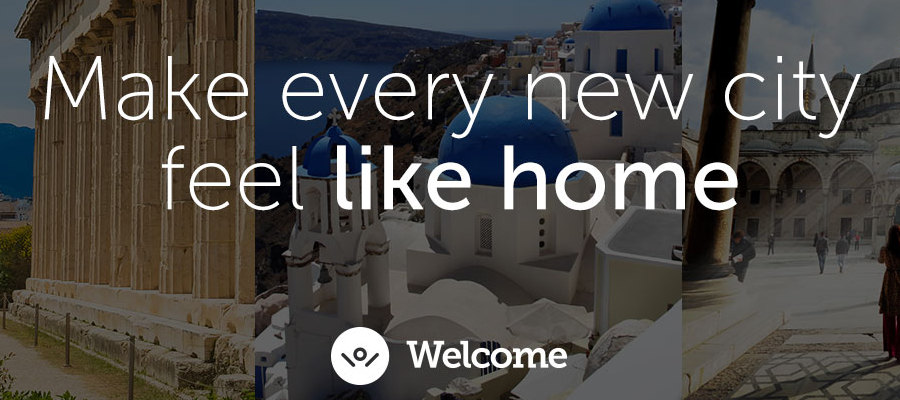 At Welcome we are redefining the way people travel by offering them the most personalized and complete experience. From the moment our customers step outside the airplane till they get back home, we provide them with the warmest, most informative and friendliest transfer from and to the airport, equip them with all the necessary products they will need during their trip, as well as stand by them for any information or product they need for the duration of their stay, through our mobile application.
Although we are just a 3-years old company, we have been named "Best New Solution in Travel for 2016", have welcomed more than 600,000 travelers across 28 destinations worldwide, gathered raving reviews for our level of service.
If you feel you are one of those stellar A-players who can join our mission to expand Welcome globally and create the perfect travel experience from start to finish, go ahead and apply for the position.
As the Customer Service Manager, your main responsibility will be to oversee all aspects of our Customer Service department, with a view to delight our thousands of customers and provide them with the best possible experience. You will be responsible for managing a team of dedicated agents, implementing procedures and policies, and proactively improving the service.
This role not only requires exceptional communication skills and a passion for high quality customer service, but also the ability to deliver great customer service while adhering to our SLA's and ensuring a great working environment for the team, which is based both in Greece and abroad.
Some of your responsibilities will be to:
Manage the daily activities of our Customer Service department
Recruit, onboard, develop and coach Customer Service agents in Greece and abroad
Ensure that the team consistently hit their KPIs
Solve problems effectively and in a timely fashion, while developing or suggesting preventative safeguards
Help to develop service procedures, policies and standards
Analyse statistics and other data to determine the level of service our customers receive and draft meaningful reports
Develop customer feedback into actionable insights or relay customer feedback (feature requests, bugs etc.) to the relevant business units and make suggestions for improvements
Keep ahead of developments and put forward suggestions and ideas accordingly.
3+ years of proven working experience as a CS Team Leader
Bachelor's degree or similar
Exceptional command of the English language. Additional languages are a plus
Friendly and approachable, yet results oriented
Dependable, honest and transparent
Skilled in solving problems, thinking out of the box and finding solutions under pressure, while keeping your calm
Experience in successfully managing remote teams
Working knowledge of CS software and tools
Process improvement mindset
Ability to effortlessly adapt and evolve within a rapidly growing company.
Competitive remuneration package
A great working environment, full of drive and energy
The tools you need to perform your daily tasks, including a computer workstation of your choice.
Apply