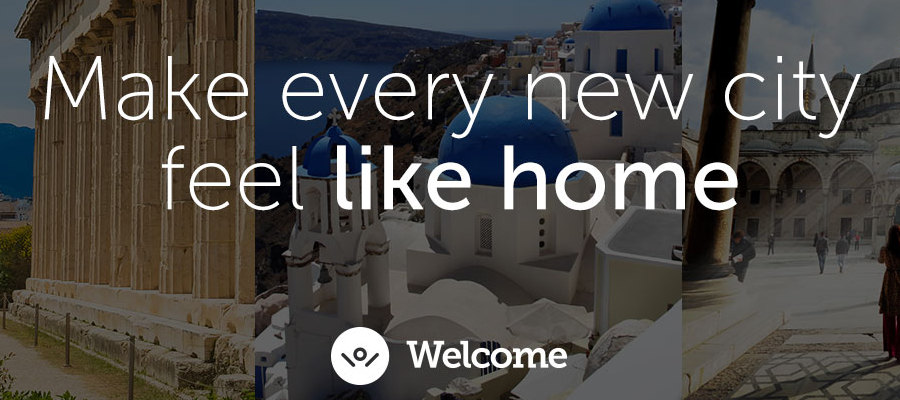 At Welcome we are redefining the way people travel by offering them the most personalized and complete experience. From the moment our customers step outside the airplane till they get back home, we provide them with the warmest, most informative and friendliest transfer from and to the airport, equip them with all the necessary products they will need during their trip, as well as stand by them for any information or product they need for the duration of their stay, through our mobile application.
Although we are just a 3-years old company, we have been named «Best New Solution in Travel for 2016«, have welcomed more than 600,000 travelers across 28 destinations worldwide, gathered raving reviews for our level of service.
If you feel you are one of those stellar A-players who can join our mission to expand Welcome globally and create the perfect travel experience from start to finish, go ahead and apply for the position.
Welcome is hiring for an Inside Sales Manager (based in Athens). The role will report to the Head of Partnerships.
This role requires a strong entrepreneurial spirit and the ability to manage and coach a team of internal sales representatives. Some travelling may be required. Experience in relevant roles is highly appreciated.
Here are some of the things that you will be expected to accomplish:
Manage a multinational team of internal sales representatives
Achieve monthly, quarterly and yearly KPIs
Help develop sales strategies with a view to maximize opportunities for new partnerships
Collect market / industry feedback
Attend and/or host local industry related events.
The successful candidate will have proven sales track record, previous experience in managing effective sales teams and a comprehensive understanding of the travel market.
Skills and qualifications
At least 4 years of experience in sales
Excellent verbal and written communication skills
Advanced sales skills ¬with the ability to think creatively when challenged
Excellent interpersonal and negotiation skills
Self-starter, team oriented with a desire to learn
Result-driven with an entrepreneurial spirit.
Nice-to-have skills
Strong network of contacts in hospitality/travel industry
Experience in CRM and pipeline tools (ex. Salesforce, Pipedrive, custom CRMs etc.)
Bachelor's degree in Business, Marketing, Hospitality
Knowledge of related products, services and markets.
Compensation is a combination of salary and performance bonus
Tools that you need to successfully perform your daily tasks, as well as a solution for an office space.