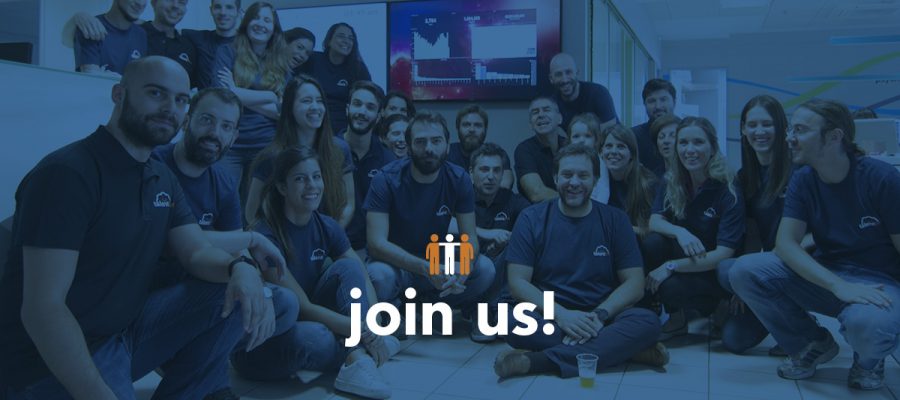 Epignosis is a rapidly growing and profitable technology company with an established line of learning management tools that can cover a variety of customer needs. They are a diverse group of smart, fun and GIF-loving professionals working in offices around the world, including the U.S., the U.K., Greece, and Cyprus. They build training software to help companies of all sizes deliver corporate training easier and at a reasonable price. Their portfolio includes TalentLMS, eFront and TalentCards and they are always on the hunt for new ways to solve online training challenges, while also providing exceptional service along the way. With over 5,500 customers around the world, 3 million users and 75,000 learning portals, they're outpacing incumbents and quickly becoming a loved brand in the eLearning market. TalentLMS more specifically is one of the fastest growing B2B SaaS companies in Athens.
But, opportunity abounds! And they need another Sales Executive to join their goal-digging team.
In this role, you'll join a growing team of sales executives who enjoy nothing more than turning prospects into customers (and fries, they love fries!). You'll research and nurture leads, conduct demos, recommend products and services as solutions to prospects' training challenges, and close deals. You'll report to a Sales Manager and work together to grow Epignosis' customer base and ultimately, their business.
Top 5 Responsibilities
Hunt and gather. You'll put the word "pro" in proactive. And spend the majority of your day sniffing out new opportunities for products and services. You'll research and evaluate these opportunities before making a move to bring them in.
Support. You'll answer any inquiries leads and prospects may have as well as establish yourself as the point person in the pre-sale process. You'll provide support, information and guidance about products and services.
Water your plants. Customers aren't born, they're nurtured. So, you'll spend a large part of your week presenting demonstrations, and then following up and maintaining regular contact with prospective customers (yes, you can also bring an actual plant to keep on your desk.)
Goal-smasher. You'll join a team that's laser-focused on meeting and beating monthly and yearly targets. You'll bring the same level of enthusiasm to the table whether you're working on your personal sales targets or the company's sales targets.
Yes, there's admin too. It wouldn't be a sales position if we didn't promise that you'll be staring at the dashboard of a CRM for at least part of your day. You'll use Salesforce to keep track of all your prospects' information and manage customer activity.
Top 5 Qualifications
Professionally charming. You're a clear and articulate communicator (both written and verbal) and your presentation skills could keep a 4 year-old kid focused and engaged. You are warm and friendly with an innate ability to connect instantly with people, build rapport and — most importantly– inspire trust.
You've got a black belt in organization. Your organizational skills are legendary –and you'll need them. In the training software business, there are countless of factors to take into account and often, potential customers will need buy-in from multiple stakeholders. This complexity won't faze you as you love to setup systems that help you to stay on top of your clients, your progress, responsibilities and administrative work.
Done this before. You've got over 2 years of business experience in a sales position of a tech organization. Software or service, we don't mind. But you do need to know what it's like to hold a customer's hand, read between the metaphorical lines and understand what they need–even before they do.
Fluent in English. You have an excellent command of both written and verbal English. Bonus points if you're a native speaker.
Not a nine to fiver. You're at your best with a flexible work schedule and enjoy the freedom of working from home. With us, your work schedule will vary because our customers live and work in different time zones to Athens. Some days you'll work from home. Other times, you'll come in late and leave later than the rest of the team. You wouldn't have it any other way.
Become part of Epignosis, a diverse group of smart, fun and GIF-loving professionals working in offices around the world, including the U.S., the U.K., Greece, and Cyprus! Their employees enjoy benefits that make them more productive at work and contribute to their professional development, these include:
Competitive compensation packages
Private health insurance plan
Ticket restaurant benefits
Gorgeous office space
Lots of opportunities for professional and personal development
A vibrant working environment full of creative individuals
..and balance — i.e., they go big AND they go home
Apply