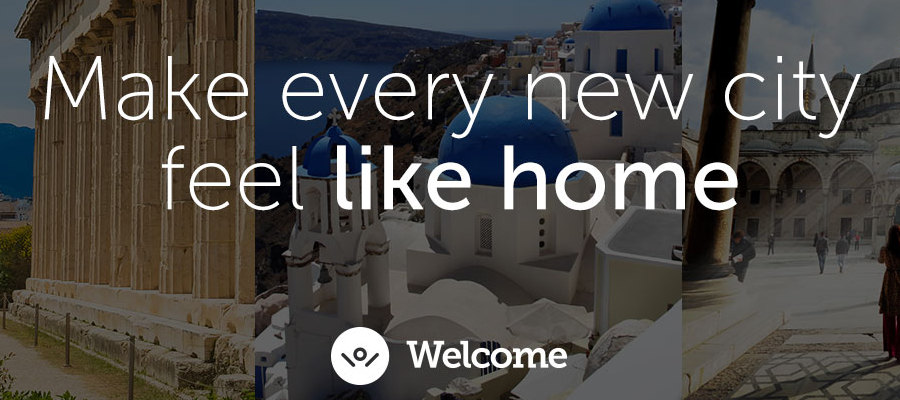 At Welcome we are redefining the way people travel by offering them the most personalized and complete experience. From the moment our customers step outside the airplane till they get back home, we provide them with the warmest, most informative and friendliest transfer from and to the airport, equip them with all the necessary products they will need during their trip, as well as stand by them for any information or product they need for the duration of their stay, through our mobile application.
Although we are just a 3-years old company, we have been named "Best New Solution in Travel for 2016", have welcomed more than 600,000 travelers across 28 destinations worldwide, gathered raving reviews for our level of service.
If you feel you are one of those stellar A-players who can join our mission to expand Welcome globally and create the perfect travel experience from start to finish, go ahead and apply for the position.
Welcome is looking for a qualified Sales Operations Administrator to join their sales team and help them achieve their goals. As the Sales Operations Administrator, you will be primarily responsible for assisting the sales team in handling the full spectrum of administrative & coordination duties.
Some of your responsibilities:
Focal point of sales process management and support
Supporting the sales force with general operations to help reach the team's objectives.
Communicate important feedback from customers internally
Assist in the preparation of Sales presentation/meetings
Assist in driving operational improvements, amongst other tasks.
High organizational skills and ability to manage a number of projects at the same time
Ability to prioritize own workload
Strong communication skills
An administrative or sales background
Thrive in a team environment and work well with others
At least 4 years of relevant sales administrative or coordination experience
Independent and flexible individual, with the ability to communicate effectively with people of all levels. You take great pride in your work and can deliver high quality work
Experience as a sales administrator and an aspiration to work and excel in Sales Operations
Excellent time management, communication and interpersonal skills
Immediate starters are highly preferred.
Flexible work schedule
The tools you need to successfully perform your daily tasks
You will be a part of an energetic and enthusiastic team who are passionate about contributing significantly to the growth of the company.
Apply