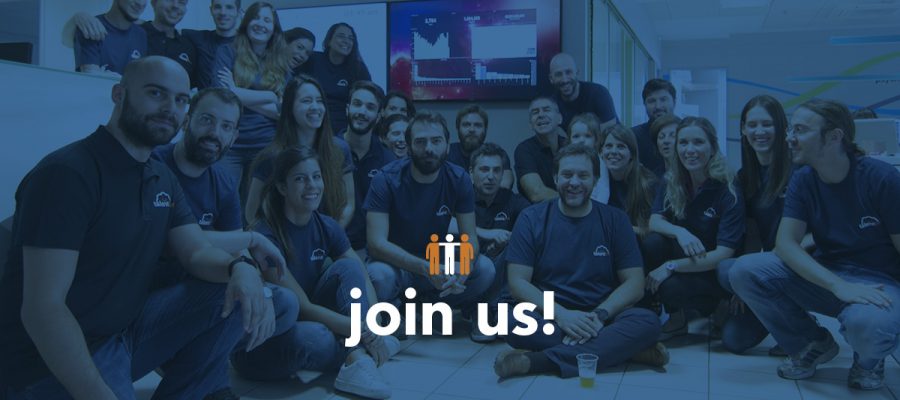 Epignosis is a leading eLearning technology vendor with a portfolio of products including, TalentLMS, eFront and TalentCards. With over 5,500 customers around the world, 3 million users and 75,000 learning portals, they're expanding fast into an eLearning powerhouse.
As a member of their Tools and Infrastructure team led by the Test Architect, you'll be at the heart of Epignosis' engineering process, building tools and infrastructure that empower their engineering teams to develop and deliver rock-solid, industry-leading software quickly.
Top 5 responsibilities
Design. You'll be trusted to steer infrastructure projects from conception to implementation and solve complex technical challenges around developer productivity and engineering agility. You'll help their SETI team develop and support an advanced build, test, and release infrastructure for continuous delivery
Collaborate. As part of the SETI team, you'll collaborate with their feature developers, designers, and product managers to define and refine innovative concepts and build innovative new experiences
Automate. You'll set up test frameworks for services in development, author automated test cases for unit, functional, and A/B testing, and help shape and execute their test strategy
Maintain. You'll investigate, debug, and troubleshoot issues in Epignosis' public services and backend infrastructure. As part of the SETI team, you'll be responsible for the maintenance of their testing processes, development and release tools, and CI systems
Mentor. Along with the SETI team you'll enforce best practices in code health, testing, quality assurance, and maintainability across their stack. You'll help evaluate new tools, frameworks, and methodologies, and provide recommendations to the team.
Top 6 qualifications
School or street cred. Either a Master's Degree in Computer Science or several years of equivalent engineering experience in the trenches will do. Bonus points if you have both
Mad coding skillz. You should have a solid grasp of CS fundamentals, know your algorithms and Big O notation, and be able to write clean, lean, and mean code. And because this is 2018, you should practice BDD and TDD, and be on first name terms with functional & asynchronous programming
Multiple languages. In natural language terms, English and/or Greek are enough. In computer terms though, we're looking for someone with programming experience in multiple languages, that speaks fluent Javascript / Typescript, has dabbled in shell and Python scripting, and can pick new programming languages quickly
Compulsiveness. Specifically, you should be a compulsive tester, experienced in both manual UI testing and automated testing infrastructure for backend systems, RESTful APIs, client-server platforms, and mobile applications
A well-stocked toolbox. You should have experience with automation frameworks such as WebDriverIO, Selenium, Appium, and Cucumber, build systems such as Jenkins and AWS CodePipeline, build tools like Gulp and Gradle, and static analysis tools like ESLint and Flake8. Familiarity with microservices, serverless deployment, and IaaS platforms is also a plus
Perfectionism. You should feel personally insulted when something is not 100% perfect. At the same time, you're pragmatic enough to know how to make the right tradeoffs and deliver solutions on time. Bonus points for being the type that searches for and evangelizes the latest best practices to the rest of the team.
In case you're selected, you'll enjoy perks and benefits that make you more productive at work and contribute to your professional development, including:
Competitive compensation packages
Private health insurance plan
Ticket restaurant benefits
Gorgeous office space
Lots of opportunities for professional and personal development
A vibrant working environment full of creative individuals
..and balance — i.e., they go big AND they go home.
Apply