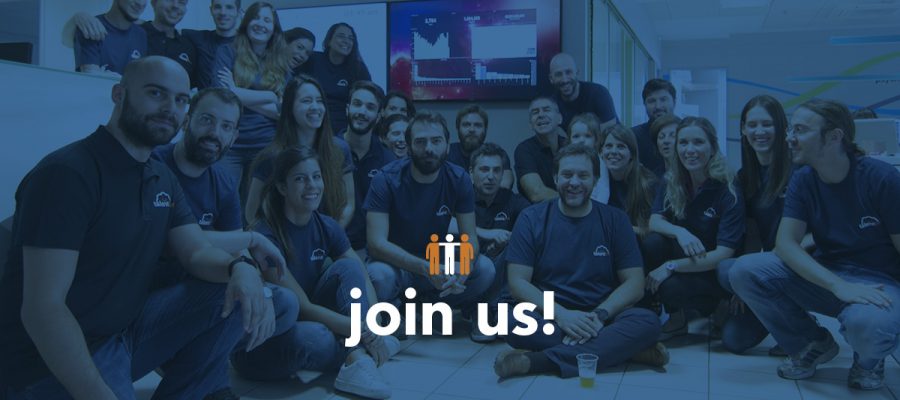 Epignosis is a leading eLearning technology vendor with a portfolio of products including, TalentLMS, eFront and TalentCards. With over 5,500 customers around the world, 3 million users and 75,000 learning portals, they're outpacing incumbents and quickly becoming a loved brand in the eLearning market.
In this role, you'll happily follow their engineering philosophy: Build it. Break it. Build it better. Unlike similar roles at other companies, you won't just manually test there. You'll also write scripts to automate testing and create tools so that developers can test their own code. You'll report to a Test Architect and work together to influence better software design across all their products.
Top 5 responsibilities
Document. You'll be responsible for the big picture as well as the tiny details. So, as part of your job, you'll create master test plans and related documents, test cases, and test schedules based on user requirements
Execute. You'll run manual and automated test cases / scenarios across development projects daily by using functional and non functional test types including: functionality, user interface, regression, connectivity, performance, load, stress, user acceptance, failover / recovery, supportability, end-to-end testing
Copy-cat & report back. You'll identify, track, prioritize and analyze defects based upon business and programming specifications. You'll reproduce issues Epignosis' customers are experiencing, verify potential fixes, and write regression tests. You'll also be responsible for sharing results. After you've analyzed and troubleshooted test failures and submitted defect reports, you'll communicate test results with product owners, agile coaches, technical leaders and fellow engineers
Automate. As much as technology races toward the future, we have still not managed to create more than 24 hours in a day. That's why you'll automate repeated tasks and build test coverage through existing or new infrastructure. You'll also throw on those headphones and write moderately complex code / scripts to test systems, implementing test harnesses and infrastructure as necessary
QA-cop. No, you're not going to be like Robocop and turn on your creators. But you will have to ensure established methodologies and standards are used in product testing across engineering teams.
Top 5 qualifications
Done this before. You've got 3 or more years of experience in development and/or test automation. Before that you pulled all-nighters to earn a BS in Computer Science or a related technical field. Oh, you have a master's degree too? Even better, but not necessary
Coding machine. Your knowledge of object-oriented / functional / asynchronous programming in JavaScript is first rate. And you've spent so many hours using Selenium, Appium & Cucumber you've lost count. And if that's not enough, you've used release and build management systems, like Jenkins and AWS CodePipeline, so often you know where to click blindfolded
A fixer. You've executed test cases and scenarios across numerous project platforms in various testing environments. You're also a Yoda-like bug-catcher. You have strong troubleshooting and root cause analysis abilities and a high level of business rules and programming logic. You work well with development / engineering teams and stay laser focused until a defect has been resolved
Look ma, no hands! You're a child of automation. Not only is your knowledge of database concepts and testing solid, but you also have experience in software testing and test automation for web (frontend and/or backend), mobile (native and/or hybrid) and web services / APIs
Quality or nothing. You're obsessed to continuously improve quality through all processes, including but not limited to, team standards, test planning, resourcing and test execution, as well as debugging, metric collection, and reporting. You love what you do. Whether that's software testing, end-to-end quality assurance or shift left testing, you wouldn't want to do anything else.
In case you're selected, you'll enjoy perks and benefits that make you more productive at work and contribute to your professional development, including:
Competitive compensation packages
Private health insurance plan
Ticket restaurant benefits
Gorgeous office space
Lots of opportunities for professional and personal development
A vibrant working environment full of creative individuals
..and balance — i.e., they go big AND they go home.
Apply