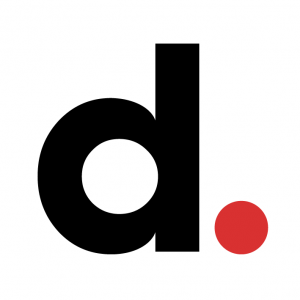 Dazzle is a Belgian Drupal agency headquartered in Ghent, that offers consulting services for digital marketing, web apps, corporate and e-commerce websites. All their software development projects are implemented by nearshore agencies (one of them is based in Greece). Recently, they extended their partnership with an international consulting firm and they're looking for several Back-end Drupal developers. The selected candidates will be hired directly by Dazzle and they will work remotely from Greece.
They expect you to possess a combination of programming skills (PHP, HTML, CSS, JS, etc.) and aesthetics (understanding element arrangements on the screen, color and font choices, and so on). Being familiar and having an understanding of industry trends and content management systems are essential for this role. In addition, an understanding of the entire web development process, including design, development and deployment is preferred.
In case you are selected for the role of the Back-end Drupal Developer you will be part of the Back-end Development Team and you will primarily be responsible for back-end/module development in Drupal. More precisely, your main duties will include:
designing and implementing new features and functionality
ensuring high-performance and availability
working closely with front-end developers and customers to ensure an effective, visually appealing, functional and intuitive implementation
managing all technical aspects of the CMS.
In order for you to be able to successfully carry out the duties of the role of the Back-end Drupal Developer, you should possess the following:
University Degree in Computer Science, Informatics, Engineering, or related fields
Master's Degree will be appreciated
at least 3 years of hands-on experience in Drupal 8
experience developing web solutions in Drupal and PHP implementations in a LAMP environment
ability to architect enterprise Drupal solutions including data, display, and information architecture
working knowledge of Solr, REST, Apache, PHP, MySQL, GIT, Shell (Unix commands)
advanced site-building experience including deep familiarity with Drupal modules such as CTools, Views, and Panels
solid experience building responsive websites using Drupal CMS, HTML/HTML5, CSS/CSS3, and JavaScript/jQuery
experience in creating custom Drupal modules
extensive knowledge of web technologies such as HTTP/S, JSON, SSH, SMTP, SOAP and REST
extensive knowledge of PHP, PHP files and theme functions, and knowledge of the Drupal theme layer
thorough understanding of the Software Development Lifecycle and exposure to Agile
excellent writing and speaking skills in English
analytical and problem-solving skills
Nice to have:
PHP-FPM
Varnish of alternative
Docker
BDD
CI/CD tooling (bv Gitlab, Jenkins, …)
In case you are selected for the position of the Back-end Drupal Developer you will have access to the following:
a competitive remuneration package
the opportunity to work for reputable corporate clients such as DXC, one of the top 5 consulting firms in the world
the opportunity to contribute in the design and implementation of large-scale and challenging international projects for corporate and governmental organizations
career and personal growth opportunities
fully remote work.
Apply