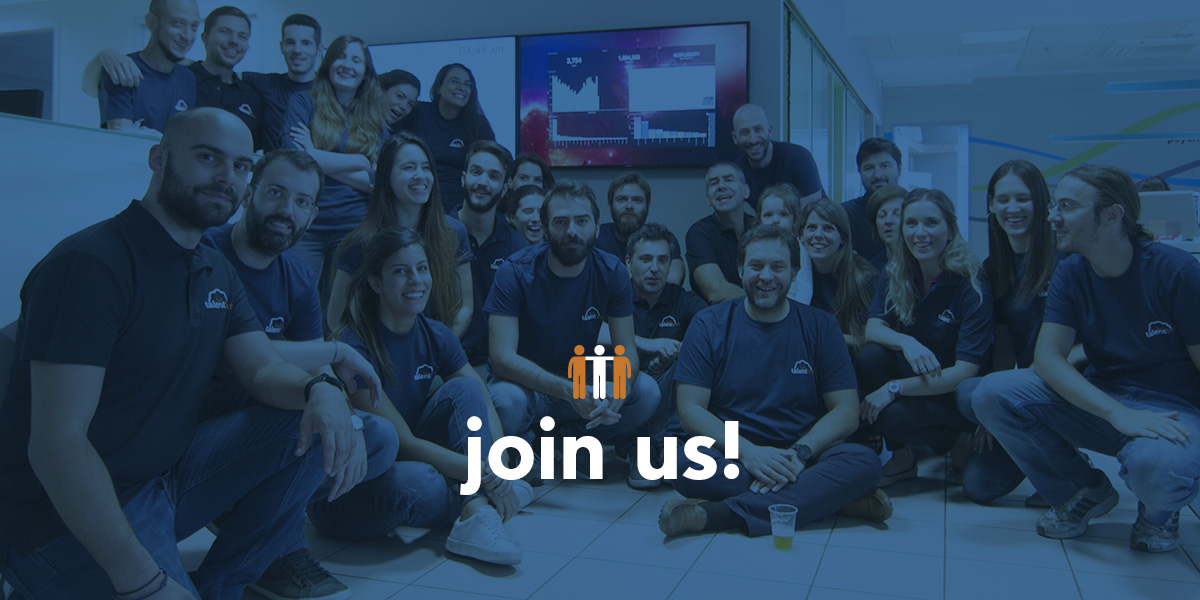 Epignosis is a rapidly growing and profitable technology company with an established line of learning management tools that can cover a variety of customer needs. They are a diverse group of smart, fun and GIF-loving professionals working in offices around the world, including the U.S., the U.K., Greece, and Cyprus. They build training software to help companies of all sizes deliver corporate training easier and at a reasonable price. Their portfolio includes TalentLMS, eFront and TalentCards and they are always on the hunt for new ways to solve online training challenges, while also providing exceptional service along the way.
TalentLMS is one of the fastest growing B2B SaaS companies in Athens. With over 3,000 customers around the world, 1 million users and 60,000 learning portals, they are outpacing incumbents and quickly becoming a loved brand in the learning management system (LMS) market.
But, opportunity abounds! And we need another Content Writer to join our talented team of writers.
In this role, you'll be responsible for creating original, high-quality content that significantly contributes to the growth of our business. You'll produce a variety of content–from original research reports to blog posts to landing pages–that drives traffic and trials, attracts links and social shares, and engages audience.
Top 5 Responsibilities
Write, a lot. Your fingers will be flying over your keyboard daily as you help craft our messaging. You'll own your own editing and hate yourself a little when you accidentally write in the passive voice.
Research & Interview. You'll develop and run interviews, surveys and questionnaires to create shareable research reports that are anything but boring.
Improve content. You'll go over existing content and punch it up to improve organic reach, and other user engagement metrics i.e. It converts or it dies.
Create opportunities. We have a weekly editorial meeting to brainstorm new content. You'll bring fresh, original ideas that meet our goals, and a way to bring them to life.
Get results. Whether you're writing a blog post, optimizing an email subject line, or debating the nuances of the word "word", everything you do will be to drive links, social shares, rankings, traffic, and signups.
Top 5 Qualifications
Fluent in English. You have an excellent command of (American) English, and can tell the difference between an American-ism and a British-ism. You're comfortable with B2B terms, and the distinctive language of business.
Excellent writer. Yes, you have great writing, editing and proofreading skills in English, but you can also take tech-heavy, jargon-filled content, and transform it into something easy-to-read and understand.
Traits of a journalist. You can dig deep and research a subject from every angle while sticking to deadlines. You know how to conduct interviews to get interesting answers.
Techie. In the inevitable war between humans and machines, your secretly (and not so secretly) Team Machine. You love using software that simplifies your life and probably have a favorite app. There's an article from Wired, Mashable or TechCrunch in your browsing history.
A "Monica." You're highly organized, prioritized and like to get stuff done — now. You also pay extreme attention to details. i.e., You totally found the mistake in this ad, before we told you there was one.
Our client offers competitive compensation packages, a gorgeous office space, lots of opportunities for professional and personal development, and balance — i.e., They go big AND they go home.
Apply