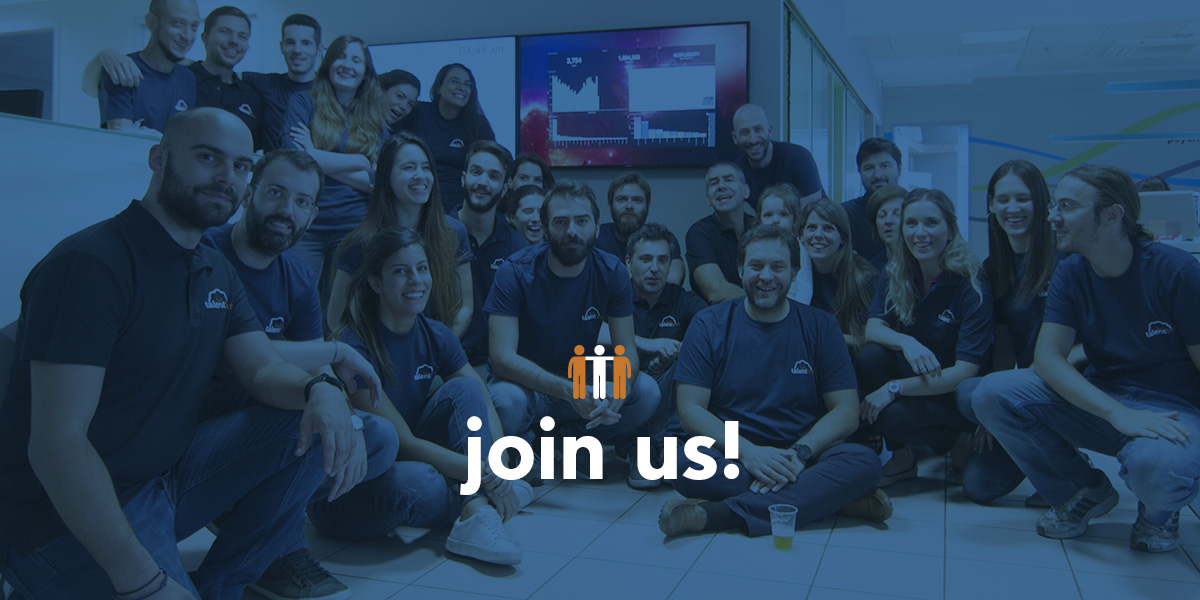 Epignosis is a rapidly growing and profitable technology company with an established line of learning management tools that can cover a variety of customer needs. They are a diverse group of smart, fun and GIF-loving professionals working in offices around the world, including the U.S., the U.K., Greece, and Cyprus. They build training software to help companies of all sizes deliver corporate training easier and at a reasonable price. Their portfolio includes TalentLMS, eFront and TalentCards and they are always on the hunt for new ways to solve online training challenges, while also providing exceptional service along the way.
TalentLMS is one of the fastest growing B2B SaaS companies in Athens. With over 3,000 customers around the world, 1 million users and 60,000 learning portals, they are outpacing incumbents and quickly becoming a loved brand in the learning management system (LMS) market.
But, opportunity abounds! And we need another Customer Success Associate to join our talented team of writers.
In this role, you'll manage a number of accounts to help TalentLMS's customers stay engaged, and ultimately, help our business continue to grow. You'll make sure TalentLMS's customers are using the product in the best way to keep retention rates strong. You'll report to a Customer Success Manager and work together to reduce churn, increase product adoption and customer loyalty.
Top 5 Responsibilities
Welcome committee. Onboarding can make or break the customer experience. So, you'll spend the majority of your day helping new customers use TalentLMS platform for the first time. You'll find the best way to structure their training portal according to their needs and guide them through the platform so they feel confident (and happy!) to use it on their own.
Product support. You'll answer general usability questions via email or scheduled conference calls. Your replies will help customers use TalentLMS platform in the most effective way and you'll encourage them to use certain features to get the best value from the product.
Support before they need it. You'll put the word "pro" in proactive. You'll monitor the way customers are using their training portal, and recommend ways they can make changes …before an issue arises and they reach out to you.
Feedback collector. Feedback is what makes TalentLMS better. You'll be responsible for collecting customer feedback on our products and services so that our Product, Sales and Marketing teams can develop a better user experience.
Yes, and reports too. You'll help Customer Success Manager prepare accurate and timely reports every week. These reports give us a sense of how TalentLMS customers are doing, how the customer success team is doing and what we can improve going forward. It's great, promise.
Top 5 Qualifications
Fluent in English. You have an excellent command of both written and spoken English. Bonus points if you're a native speaker.
Done this before. You've got experience in either account management or customer service. You know what's it's like to handle expectations, solve problems and build positive relationships with a diverse group of people.
Not a nine to fiver. You're at your best with a flexible work schedule and like having the freedom to work from home. With us, your work hours will vary according to your scheduled conference calls. (And most of these happen in time zones different to Athens!) Some days you'll work from home. Other times, you'll come in late and leave later than the rest of the team. For you, that's bliss.
Traits of a diplomat. You're a clear, constructive and articulate communicator and have a passion for delighting customers.
Calm, cool and collected. You're emotionally intelligent and have the ability to remain calm in challenging and/or highly charged situations.
Our client offers competitive compensation packages, a gorgeous office space, lots of opportunities for professional and personal development, and balance — i.e., They go big AND they go home.
Apply