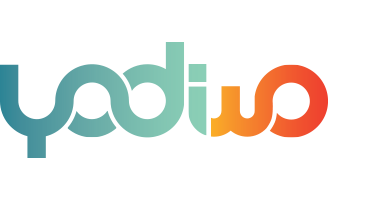 Yodiwo is an Internet of Things Technology Enabler with a unique framework for bridging things and applications over the cloud. Based on a highly diverse team of veterans in the wireless industry and cloud computing, the company provides vertical services comprising integration of yodiwo technology with network devices, cloud services with support for social network plug-ins, development of end-user applications and service integration with enterprise management systems. The company, among others, specializes in real-time, cloud-based communication systems for smart home, retail management applications for inventory control, automatic shelf analysis for out of stock and planogram compliance, big data and analytics.
This is a unique opportunity for ambitious, multidisciplinary engineers with good software and communication skills to work in a rapidly growing firm with great potential.
The Senior Pre-sales Engineer will take on the responsibility to support and often drive the process after lead generation until the delivery of the IoT solutions that fully meets the customer criteria. In case you are selected, your main duties will be:
Present in detail the features of IoT products to potential customers
Deeply understand the architecture of our client's IoT products and feel confident to assess the feasibility of new features
Customize the products by modifying or enhancing the current dashboards, creating database schemas, develop decoders for new IoT devices
Prepare demos that may incorporate network devices, sensors and IoT gateways to exchange data with cloud-based solutions.
In order for you to be able to successfully carry out the duties of the job, you should possess the following:
A University Degree in Engineering, Software Development, Computer Science or any other IT-related major
At least 5 years of experience supporting sales teams in presenting complex technology solutions to customers and partners. Experience in supporting IoT solutions will be highly appreciated
Excellent communication and presentation skills
Strong Analytical and problem-solving skills
Attention to detail and customer focused mindset
Excellent knowledge of the English language.
Good knowledge of at least 3 of the following topics:
IoT and Networking Protocols (HTTP(S), MQTT, Websockets, SignalR, gRPC, etc)
LPWAN Protocols (e.g. LoRaWAN)
Industrial Communications Protocols (RS485/422/232, Modbus, BACnet, etc)
Time-series databases
React framework
RESTful APIs
Relational Databases & Schema design
Object Oriented Programming Paradigms.
In case you are selected for the specific position, you will have access to the following:
Competitive remuneration scheme
Private health insurance program
Meal coupons
A dynamic and friendly environment
Career development opportunities.
Apply