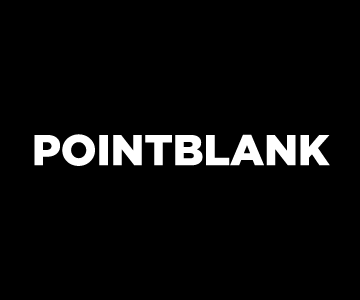 Point Blank is a web design & Drupal digital agency. They deliver beautiful and effective web portals and applications, ranging from brand websites to e-commerce and complex online informational systems. They apply a custom approach to all their projects, utilizing the appropriate mix of UX, cutting-edge tech and effective modern design to deliver customer satisfaction. Their work has received numerous national and international awards and merits. They value their contribution to the Greek Drupal community and have helped host and organize numerous community events, while participating regularly in most European gatherings.
Their structure is horizontal, emphasizing personal responsibility and empowerment. They want to allow each of their members to grow the skills that make them most happy, helping bring their most positive aspects forward and utilizing each person's unique calling to greatest effect. They are proud of their relaxed, friendly atmosphere, even in times of increased client pressure.
The successful candidate will be based in Point Blank's office in Thessaloniki in a full-time capacity. Apart from extraordinary COVID circumstances, this is an in-house and not a remote position. Your main duties will include:
Liaising with clients to understand and analyze their digital communication needs, establishing good long-term collaboration, especially for the company's e-commerce clients.
Collaborating with and managing internal teams to design, develop and implement digital projects
Offering continuous support and managing quality issues that may arise after the delivery of the solution
Developing a detailed project plan to track progress in collaboration with the management team
Coordinating internal resources/teams for the flawless execution of projects
Ensuring that all projects are delivered on-time, within scope and within budget.
In order for you to be able to successfully carry out the duties of the job, you should possess the following:
A Bachelor's Degree in the fields of IT, Business, Management or related discipline.
Proven working experience as a Project Manager or Account Manager in a web agency. You will be managing and co-ordinating the implementation and support of e-commerce and IT platforms.
Solid technical background, with understanding of software development and web technologies. While you will not be asked to design or code, you need to be familiar with all aspects and pitfalls of the production workflow.
Strong analytical, problem-solving and interpersonal skills
Excellent client-facing and internal communication skills
Excellent written and verbal communication skills, in both Greek and English
Solid organizational skills including attention to detail and multi-tasking skills.
In case you are selected for the specific position, you will have access to the following:
Competitive salary in line with your experience
Full insurance
Adherence to 8-hour work shifts (we avoid overtime)
Generous vacation leaves.
Apply